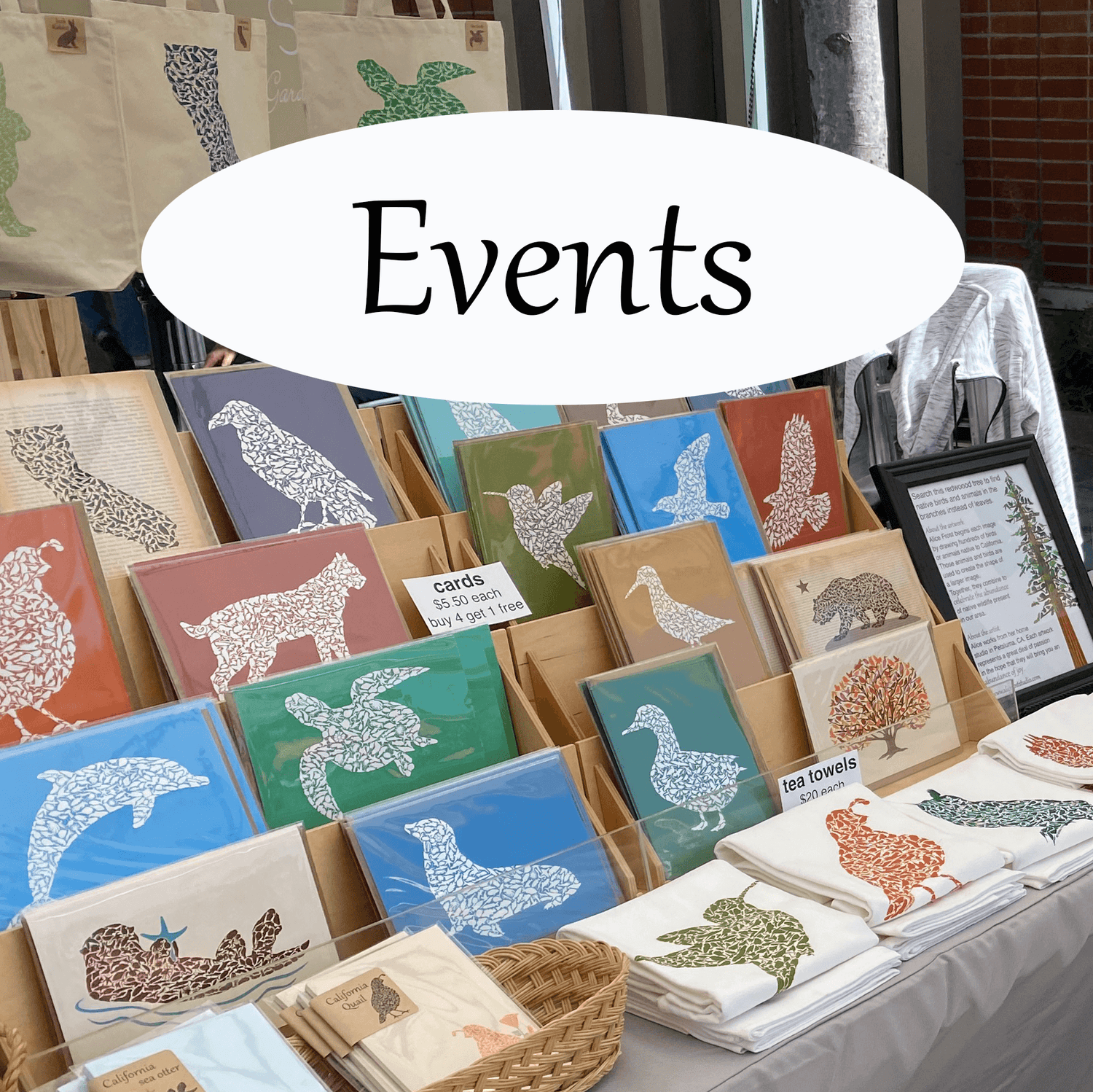 Shipping Info & Events
Order on or before December 12th for best chance of delivery before December 25th .
Most orders are currently taking 1-3 business days to ship out and once orders are shipped, all inquiries/responsibilities for packages lies with the carrier.
Last event of 2023:
December 20: Live Oak Winter Faire in Petaluma, CA
Wednesday 9am-5pm at Live Oak School
NO SHIPPING Dec. 23-26
New!
Regular price
Sale price
$4.00 USD
Unit price
per
Delights for Animal Lovers
Alice Frost Studio is a small business located in Petaluma, California selling eco-friendly, locally printed goods inspired by California birds, animals and sea life. The native biodiversity of California is amazing and I love sharing my love of learning about it through my art. Each image is made up of over 100 different species!